Introduction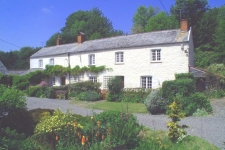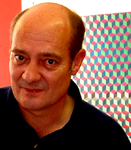 BIBLIOGRAPHY
Abbott, Rick 1991 The scenery of the North Devon Coast Pub. R Abbott, Pr. Aycliffe Press, Barnstaple - Pocket book about the geology of the North Devon coast.
Bainbridge, John 2002 Francis Frith's North Devon Coast Frith Book Co. Ltd, Salisbury 2000 - Reference to a possible castle being at Watermouth in the Middle Ages or before
Barrow, Pat 1998 The slaves of Rapparee (The wreck of the London) Pub. Edward Gaskell 1998, Pr. Lazarus Press, Bideford - 192p - The story of the discovery of human bones at Rapparee Cove
Bartlett, Tom 1987 Postcard Views of North Devon (Vol I) Saunton to Ilfracombe to Lynmouth Badger Books, Bideford 1987
Bartlett, Tom 1995 Ilfracombe Postcard Views Volume I Pub. Tower Books 1995, Pr. Maslands Ltd, Tiverton
Beaumont, Michael 1989 Turnpikes in CMLHG 1989 pp 104-111 - Article on Ilfracombe to Combe Martin Turnpike Road
Blake, A J A 1964 Berrynarbor, A short History and Introduction to the Village, AJA Blake, Rector, 1964 - Refers to Hertesbury Hundred, Haggington Manor and possible Middle Ages castle at Watermouth
Boundry, Wyndham S (undated) Bushell and Harman of Lundy Grenville, Bideford, undated (after 1959) - Has good references to Thomas Bushell, claims that he minted coins at Combe Martin and Lundy
Bourne, H L 1968 A Little History of Exmoor J M Dent & sons, London
Boyle, Vernon C & Payne, Donald 1952 Devon Harbours Christopher Johnson, London 1952 - Has a chapter on Ilfracombe
Bowring, D Warrell 1931 Ilfracombe throughout the ages A Wheaton & Co, Exeter 1931
Brown, Campbell-Rae 1888 The real story of the Chambercombe ghost (as related by Hugh Hesselwaite, Esq.) Twiss & Son, Ilfracombe 1888 (West Country library Record no: 10717)
Brown, Tom 1987 The Hunting of the Earl of Rone Earl of Rone Council, Rotapress printers, Combe Martin (revised 1997) - History of the Earl of Rone tradition in Combe Martin
Brown, Tom 1989 The Earl of Rone, in CMLHG 1989 p 81-84 - Short background to Earl of Rone story
Campbell, Mark 1986 The Development of Hele: a study of its economical and social development (Manpower Services Commission) at Ilfracombe Museum Hele box - An MSC project about the development of Hele
Challacombe, Daphne & Walters, Gerald 1989 lime burning, in CMLHG 1989 p 96-103 - Limeburning in Combe Martin
Chanter, the Reverend John Mill, 1887 Wanderings in North Devon Twiss & Son, High Str Ilfracombe 1887 - references to wrecking of William Wilberforce and London
Chope, R. Pearse 1967 Early Tours in Devon & Cornwall David & Charles, Newton Abbot 1967 (1st pub 1918) - Contains reprints of travels of Leylend, Defoe 1774, and others
Christie, Peter 1995 North Devon History Pub. Edward Gaskill, Bideford Pr. Lazarus press Bideford - Reprints of history articles from column in North Devon Journal
Christie, Peter 1998 Even more North Devon History Pub. Edward Gaskell, Bideford 1998 Pr. Lazarus Press Bideford - More history articles from column in North Devon Journal
Claughton, Peter F 1992 The Combe Martin Mines Combe Martin Local History Group 1992, part reprint of Out of the World and into Combe Martin 1989 - The story of Combe Martin mines
Collins, R S 1975 Gold - Mineral Resources consultative committee mineral dossier No.14, HMSO 1975 in Ilfracombe Museum - Refers to Combe Martin being the most important medieval centre for gold
CMLHG 1989 Out of the world and into Combe Martin Combe Martin Local History Group, Rotapress, Combe Martin - Series of interesting articles on the history of Combe Martin
CMLHG 1994 Old Combmartin Combe Martin Local History Group, Rotapress, Combe Martin - Annotated photographs of old Combe Martin
CMLHG 1997 Combe Martin Yesterday Combe Martin Local History Group, Rotapress, Combe Martin - Interesting articles and photos of Combe Martin history
Coulter, James 1993 The Ancient Chapels of North Devon J Coulter, Pr. Dennis C Hain, Barnstaple - List of ancient chapels in North Devon, with short descriptions and references
Darby, H C & Welldon Finn, R 1967 The Domesday Geography of South-West England Cambridge University Press 1967 - Technical Analysis of Domesday Survey
Darvill, Timothy, 1990 Prehistoric Britain BT Batsford, London (1987, reprint 1990) - Text book of prehistory, with large bibliography
Edwards, R A 2000 Exmoor Geology Exmoor Books, Tiverton 2000
Fox, Aileen & Ravenhill, William 1966 Early Roman Outposts on the North Devon Coast, Old Burrow and Martinhoe PDAS (proc dev arch soc) 24 1966 pp 3-39 - Excavated both sites in 1961-3, found Old Burrow was only used for a limited period (perhaps pre-dating Martinhoe) and concluded they were designed to keep watch on the Silures during the realm of Claudius and Nero
Fox, Aileen 1996 Prehistoric hillforts in Devon Devon Books, Tiverton - Brief details of (main) Devon hillforts
Genuki Census 1891 1891 Census (RG12/1778, Enum. Dist. 13) Barnstaple Registration District, St Phillip & James Ecclesiastical Parish (formerly part of Ilfracombe Parish) Transcribed by Bob Muchamore, Elizabeth South, South Australia 2000, from website www.cs.ncl.ac.uk/genuki/DEV/Ilfracombe/index.html
Gerrard, S 1997 Dartmoor (English Heritage) pub BT Batsford, London - History of Dartmoor
Gosse, Philip H 1853 A Naturalists' Rambles on the Devonshire Coast London 1853 - A study of sea-creatures along the North Devon coastline, but with many local observations. There is a copy in Ilfracombe Museum
Gover, J E B, Mawer, A & Stenton, Sir F M (eds) 1932 The Place Names of Devon 2 Volumes Cambridge 1931-2 - The definitive guide to Devon place names
Green, T W J 2000 Early Enclosures in a landscape of dispersed settlement - An examination of patterns detected in the field boundaries of North Devon and West Somerset MA Dissertation Aug 2000 University of Exeter - Identification of over 200 nuclear field systems in North Devon & Somerset
Grinsell, L V 1970 The archaeology of Exmoor David & Charles 1970 - An excellent guide to the archaeology of greater Exmoor
Grinsell, L V 1970a Barrows of North Devon PDAS No 28 1970 pp 95-129 - List of North Devon barrows, with bibliography
Grundy, G B 1941-2 Ancient Highways of Devon Archaeological Journal 1941-2 Vol XCVIII - Study of ridgeways in Devon
Hall, Townsend M 1879 On the Geology of the Ilfracombe Coastline Transactions of the Devonshire Association Vol 11 1879 pp 276-282
Hawkins, Michael 1988 Devon's roads : an illustrated survey Devon Books 1988
Herzig, Harriet 1992 Hillsborough Management Plan Silvanus (Woodlands Initiatives Ltd) September 1992 - Report for NDDC recommended grazing of hillfort & poisoning of bracken, led to formation of HIGH
Hewitt, John 1981 Public utility improvement in Ilfracombe 1903-1904 in ILHG 1981 pp 57-76
Horridge, Glenn K 1986 Ilfracombe, A Pictorial Record Ammonite books, Godalming - Lots of old pictures of Ilfracombe, none of Hele
Hoskins, W G 1954 Devon Devon Books, Tiverton 1954/59/64/72/92 - History of Devon, seminal work
Hoskins, W G 1959 Devon and its people A Wheaton & Co, Exeter 1959 - Excellent history of Devon, a bit dated now
Hussell, Allen T 1909 North Devon Churches Herald Press, Ilfracombe 1909 - The definitive article on the history of Ilfracombe church
ICTG 1985-6 Ilfracombe Capstone Townswomen's Guild An English Village of Yesterday and Today 1985-6 (Ilfracombe Museum Hele box) - Short history of Hele
ILHG 1981 Times past in Ilfracombe and Combe Martin Ilfracombe Local History Group, University of Exeter 76 p - Articles by Longhurst and Hewitt.
IMN 2000 Ilfracombe Millennium News, Candar Library, Ilfracombe 2000, Ilfracombe District Tourism Association Millennium Committee
Johnson, N 1998 Cornish Farms in prehistoric farmyards, British Archaeology 31, pp 12-13
Kain, Roger and Ravenhill, William 1999 (eds) The Historical Atlas of South-West England University of Exeter Press (1999) 584p. 395 maps, 150 ill. [ISBN: 0 85989 434 7] - "This is the first historical atlas of a major region of the United Kingdom. Its aim is to create and communicate the history of the south-western peninsula of England-Cornwall, Devon and the Isles of Scilly-from the beginnings of man's occupation to the present day. The cartographic message projected by around 400 maps is extended by a substantial text of about 250, 000 words as well as diagrams, contemporary prints and photographs."
Keene, Peter 1996 Classic Landforms of the North Devon Coast The Geographical Association, 343 Fulwood Road, Sheffield 1996 - Pocket book of North Devon coastal geology
Kingdon 1868 The Silver Mines at Combmartin TDA Vol 2 1868
Laing & lloyd, Jennifer 1990 Celtic Britain and Ireland the Myth of the Dark Ages Irish Academic Press, Pr. Billing & Sons, Worcester - Detailed study of Celts, but not much on south-west or hillforts
Laithwaite, Michael 1992 Victorian Ilfracombe, Origins and architecture of a north Devon holiday resort Devon books (DCC)
Lamplugh, Lois 1984 A History of Ilfracombe Phillimore & Co Ltd, Chichester Pr. Camelot Press, Southampton
Lamplugh, Lois 1996 Ilfracombe Alan Sutton, Stroud 1996 ISBN: 0750911417444
Lamplugh, Lois 1999 Four Centuries of Devon Dialect Pub R M Young, South Molton, Pr. West Somerset Free Press, Taunton - Origin of kibbit?
Langham, A & M 1960 Lundy Bristol Channel Broadacre Books (Bradford) - Excellent source book on history of Lundy
Larn, Richard & Bridget 1999 Shipwrecks of North Devon Tor Mark Press, Redruth 1999 pp 1-31 - Collection of photos of North Devon shipwrecks
De lemos, Mary 1976 Hillsborough Local Nature Reserve, 5 year management plan Devon Wildlife Enterprises Ltd July 1996 - Report for NDDC concerned with flora & fauna (not archaeology)
Lennard, R 1945 Domesday plough-teams: the south-western evidence Eng Hist Rev LX London 1945 pp 217-233 - Shows plough teams in south-west were sometimes 6 and even 4 oxen
Litchfield, Norman EH and Ray Westlake 1982 The Volunteer Artillery, 1859 - 1908, Their Lineage, Uniforms and Badges The Sherwood Press, Nottingham
Longhurst, John 1978 Around the Harbour in Ilfracombe & Lee Some aspects of their History Ilfracombe Local History Group, University of Exeter 1978 pp12-21
Loyd, Lewis R W 1925 Lundy, Its history and natural history Longmans Green & Co, London
Lyon, H R 1991 Anglo Saxon England and the Norman Conquest Longman, 2nd edition 1991
Newland, Diana 1999 Loxhore (presume published by D Newland 1999) - Short history of Loxhore, mentions date of Roborough castle
Page, John lloyd Warden 1895 The Coasts of Devon and Lundy Island Horace Cox, London 1895 - Interesting snippets about the local coastline
Palmer, M G 1937 Standing stones of Ilfracombe District TDA 1937 Vol Lxix pp 483-495
Parsons, E D 1981 Growing up in Shamwick in ILHG 1981 pp 41-54
Pawlyn, Tony 1992 Peter & Sarah Newsletter of the South West Maritime History Society, no 25 Oct. 1992 - The life history of the Peter & Sarah
Pearce, Susam M 1973 Bronze Age Pottery from Barrows at Berrynarbor, Nymet Tracey and Lovehayne PDAS 1973 pp 45-51 - Urn from a barrow at Berry Down
Pearce, Susan 1978 Devon in Prehistory Exeter City Museum 1978
Pearce, Susan 1978a The Kingdom of Dumnonia : studies in history and tradition in south west Britain ad 350-1150 Lodonek Press, Padstow 1978
Pennick, Nigel 1987 Lost Lands and Sunken Cities Fortean Tomes, London
Pincombe 1956 The Call of Chambercombe: A True Story of the North Devon Coast Ilfracombe, The Chronicle Press (1951,56,59) 140 p First published in The Leisure Hour 1865
Pullen, S & Harding, J 2003 Ilfracombe Tempus Publishing Ltd, Stroud - Photographs of Ilfracombe
Reed, Margaret 1997 Morthoe & Woolacombe on the record friends of Morthoe Cart Linhay, Pr. Butler and Tanner Ltd, Frome
Riley, Hazel & Wilson-North, Robert 2001 The Field Archaeology of Exmoor English Heritage 2001 - The best modern source book about the prehistory of Exmoor
Risdon, Tristram 1630, 1811 The Chorographical Description or Survey of the County of Devon Printed for Lees and Curtis, Plymouth 1811 (reprinted by Porcupines, Barnstaple 1970). Begun 1605, finished 1630. First published in 1714. Risdon died in 1640
Sellman R R 1962 Illustrations of Devon History Pub. Methuen & co ltd, London Pr. Clarke Doble & Brendon Ltd, Plymouth - Easy text book style of Devon History, no bibliography
Slade-King, Mrs 1879 Notes on the olden times of Ilfracombe Transactions of the Devonshire Association Vol 11 1879 pp161-167
Slee, Arthur H. 1935 This North Devon of Ours Barnstaple, North Devon Journal (1935) 89p: ill, maps. [Westcountry Studies Library DEV/0001/SLE]
Smith, Graham 1989 Smuggling in the Bristol Channel 1700-1850 Countryside books, Newbury 1989
Smith, Graham 1991 Shipwrecks of the Bristol Channel Countryside Books, Newbury 1991
Sneltzler, Marjorie F 1987 Devon Extracts 1665-1850 vol1, part1 a-k, Devon Family History Society - Extracts from the London Gazette
SOED 1987 Shorter Oxford English Dictionary Vols 1 & 2 Clarendon Press, Oxford
Stanes, Robin 1989 Medieval Combe Martin in CMLHG 1989 p4-12
Stanes, Robin 1989a The hemp in CMLHG 1989 p62-67 - Hemp growing in Combe Martin
Stenton, Sir Frank M 1971 Anglo-Saxon England Oxford History of England, Oxford University Press, vol ii, 3rd ed 1971 (2nd ed 1955 at Ilfracombe Library)
Stevens, W G 1988 A County Divided, The civil war in Devon probably self-published, in Ilfracombe library
Stoate, T.L., (Ed.). 1979 A Survey of West Country Manors 1525 T.L. Stoate Bristol 1979 193 p - List of Ilfracombe lands owned by Lady Cecily
Stuckey, Douglas 1965 Adventurers' Slopes, The Story of the Silver and other Mines of Combe Martin in Devon West Country Handbooks, 42 Rectory Lane, Bracknell, Berks 1965 - History of Combe Martin mines
Swift, Andrew 2001 Ilfracombe on old picture postcards Yesterdays Devon series No.2, Reflections of a bygone age, Keyworth, Nottingham
Thomas, Margaret 1995 West Down, A History and memories of the past (including West Down in One Lifetime and My Life by William J Facey) Pub. Thomas, Twitchen, Devon, Pr. Arthur H Stockwell, Elms Court, Ilfracombe - History of West Down, no bibliography
Thorne, Frank & Thorne, Caroline (eds) 1985 Domesday Book Vol 9 Devon Parts I & II, general editor John Morris, Phillimore, Chichester 1985 - Principal source on Domesday
Travis, J 2001 Smuggling on the Exmoor coast The Exmoor Society 2001- The local history of smuggling
Vowler, Felton 1980 The Caves of Devon Caving International Magazine, Nos. 6 & 7, Jan. & April 1980 - Has a description of Napp's cave
Wade, Z E A 1891 The Very Ancient Church of Ilfracombe Twiss & Sons, 9 High Str, Ilfracombe 1891 - refers to the Saxon tower of Ilfracombe Church
Walls, Tanya 2000 The Archaeology of Hillsborough, Ilfracombe A Management Plan, thesis for MA Landscape Archaeology, Bristol University 1999-2000 - Report of archaeology on Hillsborough suggests that there should be a survey of the hillfort and the gun battery, before they fall further into decay
Walters, W 1884 Ilfracombe and the North Devon Coast John Tait, 41 High Str., Ilfracombe 1884
Warwick, C H 1987 The Hidden Room The legend of Chambercombe Manor, Arthur H Stockwell, Ilfracombe
Wheeler, David Chambercombe Manor, Ilfracombe, North Devon Undated article in Chambercombe folder, Ilfracombe Museum
Whitehead, Ross 1992 The impact of the Roman occupation on rural settlement, trade and industry in south Devon, in R Whitehead et al Reactions in Devon to invasions, The Devonshire Association, Exeter pp6-40
Whybrow, C 1967 Some Multivallate Hill-Forts on Exmoor and in North Devon PDAS 25 1967 pp 1-18
Whybrow, Charles 1970 Antiquary's Exmoor, the Exmoor press, Pr. Cox, Sons & co, Williton, Somerset 2nd ed 1977 - Excellent short history of Exmoor
Wilson, Lilian 1976 Ilfracombes Yesterdays Pub. Adrienne & Peter Oldale, Barnstaple - Memories of a local lady then in her 80's
Wood, Edwin 1957? Thirty Walks around Ilfracombe The North Devon Printing Works Ltd, Ilfracombe - I got this from Mr Pinfield who thinks it probably dates from 1957
Woolley, Alan 1978 (ed) The Illustrated Encyclopaedia of the Mineral Kingdom Hamlyn, London 1978 - Description of aragonite, found in Napp's cave
Worth RN 1888 Notes on the Historical connections of Devonshire Place Names, Transactions of the Devonshire Association Vol X pp 276-308
Zaczek, Iain 1996 Chronicles of the Celts Collins & Brown, London 1996 - Celtic Irish, Welsh & Brittany chronicles
Links